Amy Schectman Honored as a Changemaker by Senior Housing News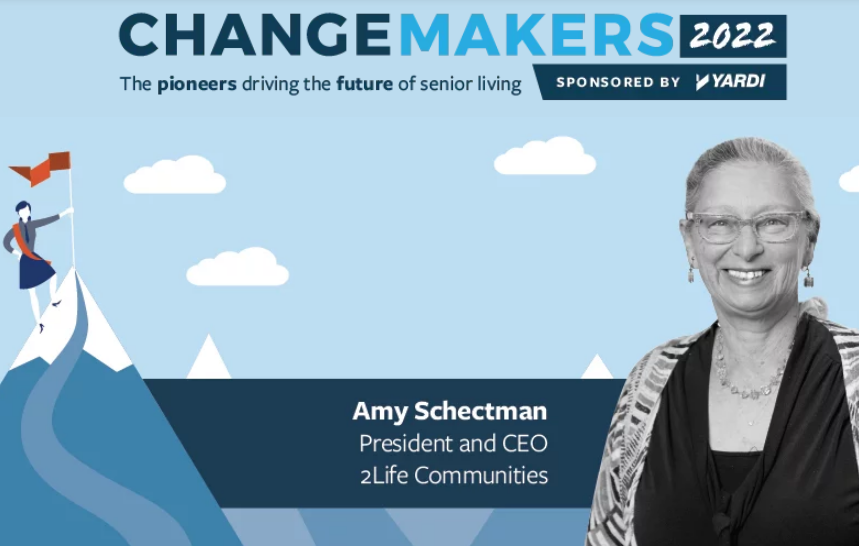 Each year Senior Housing News honors exceptional owners, operations, and executives in the senior living industry with their Changemakers series. 2Life Communities' President Amy Schectman was just granted the honor and spoke with Tim Regan of Senior Housing News. Throughout the profile Amy discusses a number of topics, including changes in senior living, when to innovate and drive change, and how 2Life approaches diversity, equity and inclusion.
Read the full interview below.