COMING SOON TO PORTER STREET IN LYNN | AFFORDABLE HOUSING FOR SENIORS
19 Porter Street
19 Porter Street, Lynn, MA
2Life Communities | Lynn, MA
Coming Soon
Check Back Here for Regular Updates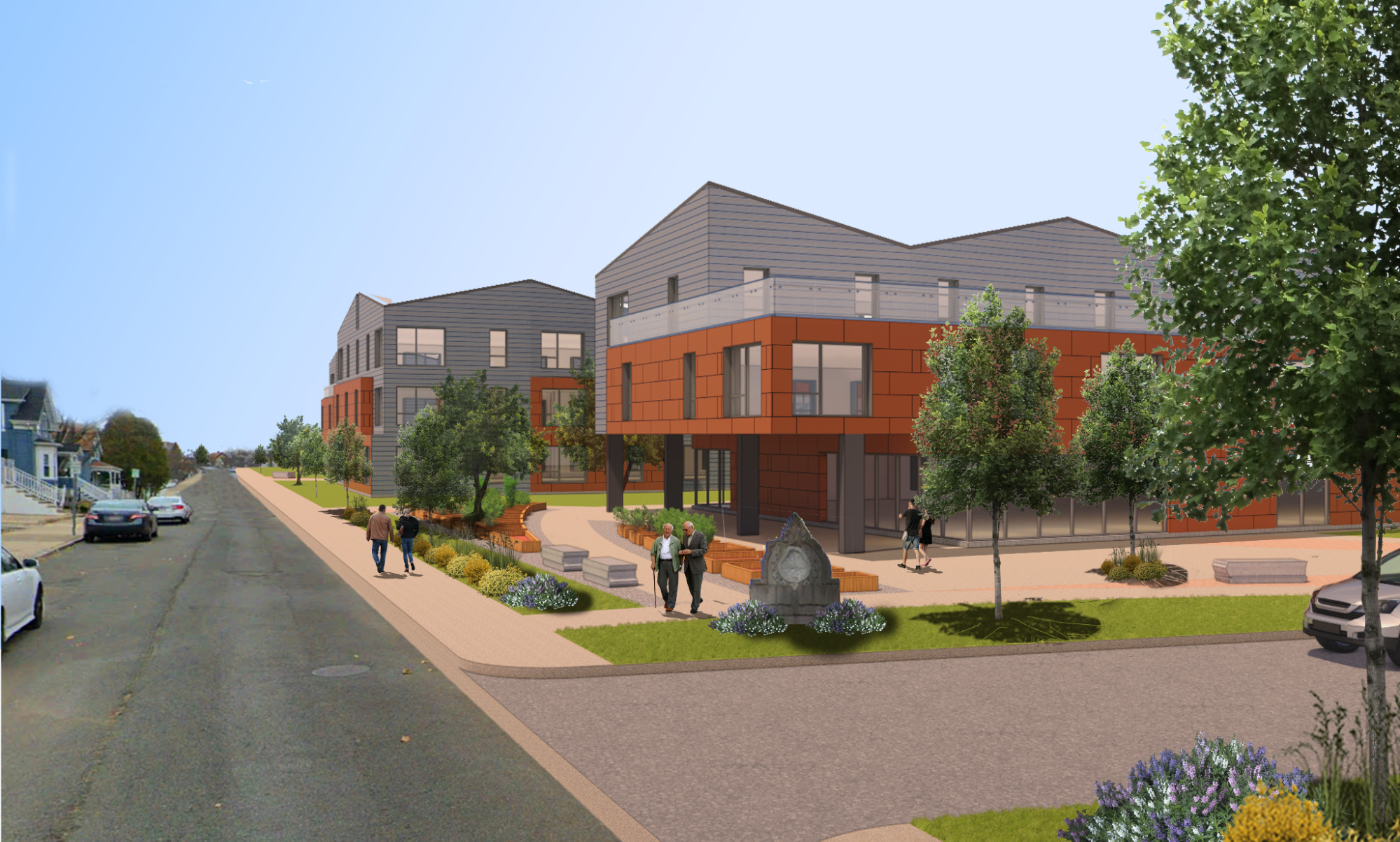 Background
2Life Communities is thrilled to present our 19 Porter Street Redevelopment project, an amazing opportunity to support aging in community by building 114 apartments of service-enriched housing affordable for seniors in Lynn, MA. 2Life Communities' proposal to replace the Thurgood Marshall Middle School building with much-needed affordable senior housing and a vibrant set of community resources in this pivotal location in Lynn demonstrates our deep experience in developing and managing homes for low-income seniors.
Located four miles away from 2Life's Solimine House development on the former Union Hospital property, the Porter Street project presents yet another opportunity to expand access to critical health care services through co-location of affordable senior housing and a comprehensive health and wellness program that helps frail extremely low-income seniors meet their health care needs in the community instead of going to a nursing home.
2Life proposes to build a three-story building at Porter Street with three "legs" interspersed with courtyards. The new building will feature common spaces with a welcoming residential entry and extensive program spaces for residents and community members. Surface parking will be located behind the new building and designed to maximize outdoor green space.
Highlights and Special Features
100% affordable to households with incomes up to 60% Area Median Income, except for 2 apartments reserved for 24 hours on-call, live-in staff.
Highly efficient, sustainable and resilient building designed to Passive House standards, bringing improved heath, economic and environmental benefits to our residents and addressing the important objective of reducing our carbon footprint.
The project is designed to the highest standards of universal design (especially in bathrooms and kitchens) to allow residents to remain in their apartments regardless of their physical ability that often changes as people age.
The ground floor Village Center includes flexible spaces for fitness and wellness activities, arts and culture programs, space for communal meals and other community events -- the hallmark of all 2Life communities.
Home to a unique healthcare program targeted to frail low-income older adults that offers community-based health and home care services.
The design maximizes open space to provide an opportunity for residents to enjoy time outside with a large courtyard and open space with walking paths and seating areas.

Project Team
Architect: PCA/Prellwitz Chilinski Associates Inc.
Civil Engineer/Landscape Architect: Stantec
Legal: Klein Hornig LLP
General Contractor: TBD

Schedule & Community Meetings
2Life was pleased to meet with 19 Porter Street neighbors at the new Thurgood Marshall Middle School and on Zoom on Sept. 20 and 21. These meetings kicked off our community engagement process, which will be ongoing as we continue to plan this project. At both meetings, we shared 2Life Communities' approach, the project's estimated schedule, our site maintenance and security plan, and preliminary design concept. The slides we presented at these meetings can be found here. We welcome your feedback and look forward to continuing our conversation as our design and program progresses.
INTERESTED IN LEARNING MORE ABOUT THE PORTER STREET REDEVELOPMENT?
We're Excited to Hear From You!
This page is updated frequently. For more information about this project, including opportunities to support our efforts, email our Real Estate Development team.

Sign up below to be notified when the application period for these new apartments opens (about six months before completion). At that time, we will provide you with information about the application and lottery process.