CAREERS AT 2LIFE COMMUNITIES | A GREAT PLACE TO WORK | BOSTON, MA
Great communities are created by great people.
Fulfilling our mission requires a talented team of professionals who are committed to changing the senior living paradigm for older adults. 2Life isn't just a place to work — it's a place where your skills and expertise are valued and where you can truly make a difference for senior adults in our community and around the world. We're committed to supporting your health and well-being as well as your professional development. By making this a great place for you to work, you can focus on making 2Life a great place to live.
Just as we seek and encourage diversity and inclusion in the communities we build, we value diversity in our staff. We believe diverse experiences and backgrounds lead to creative collaboration and problem-solving, and that's what 2Life is all about.

Search Current Openings and Apply
Do you believe everyone deserves a vibrant, supportive community and a life filled with purpose and joy? Would you like to contribute your skills to our diverse and thriving communities? If so, we invite you to view our current openings to find a position that matches your skills and experience.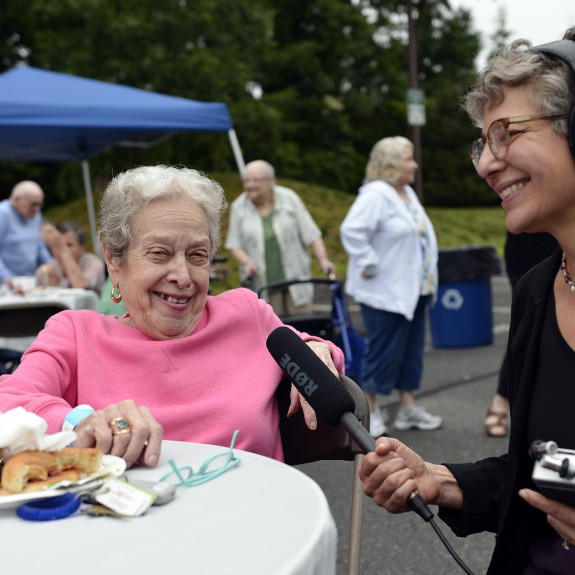 "The best part of my day when I was a Helping Hand always used to be about an hour before I would go home. I'd be sitting down, exhausted, and a resident would come by and have a short, two- or three-minute conversation with me and really make me understand how much what I was doing meant to them." —David McKenna
"Everyone cares about one another. You come to 2Life and it's real; it's very personal. It's more than just going to an office. This is people's homes and I think everybody here treats it with a lot of respect and wants to do good things here." —Diane Leeming

Employee Benefits: Taking care of every member of our community.
Taking care of all members of our community is central to our mission — and that includes our employees. We know you'll be at your best when you feel supported and your needs are met. That's why we offer a very generous benefits package that includes:
Best-in-class, concierge medical coverage that includes Blue Cross Blue Shield of MA, a medical wrap administered by Benemax, and competitive pre-tax contribution rates based on hours worked and a sliding scale by salary level.
Health Reimbursement Account (HSA) that reimburses the first half of medical deductible
Dental and vision insurance
Pet insurance
Flexible Spending Account (FSA) for medical and dependent care
Commuter Choice transit account
401(k) retirement plan with employer match and Safe Harbor contribution
Employer paid life and AD&D insurance
Employer paid short-term and long-term disability insurance
Affordable voluntary life insurance
Employee Assistance Program (EAP) that offers confidential counseling, legal support, financial information and resources, comprehensive emergency coverage for domestic and international travel
Paid parental leave
2Life strongly encourages training and continued education opportunities to support the roles and career goals of our employees
This link leads to the Machine Readable Files that are made available in response to the Federal Transparency in Coverage Rule and includes negotiated service rates and out-of-network allowed amounts between health plans and healthcare providers. The machine readable files are formatted to allow researchers, regulators and application developers to more easily access and analyze data.


2Life is a Certified Age Friendly Employer.
 
As a highly collaborative organization, 2Life values the unique contributions made by people of all ages — from the energy and bright new ideas younger people bring to the table, to the depth of knowledge, maturity, reliability and productivity of more experienced people. Yet, we acknowledge that it can often be more difficult for people over 50 to find and retain jobs.
2Life is proud to have received the Certified Age-Friendly Employer designation from the Age Friendly Institute, recognizing us as an organization committed to being among the best places for people age 50+ to work. We are committed to recruiting and retaining workers age 50+ on an "age-friendly" or "age-neutral" basis, and value employees based solely on their proficiency, qualifications and contributions — regardless of age.
 
Meet the dedicated, multi-talented team that's leading the charge to create vibrant, engaged communities that empower senior adults to live with purpose and joy.