PARTNER WITH 2LIFE COMMUNITIES | VIBRANT COMMUNITIES FOR OLDER ADULTS
Our partners help create vibrant, enriching communities for seniors.
2Life program partners help make our communities more lively and enriching environments where residents can find true joy and fulfillment. From providing entertainment and education to essential home services, the partnerships we build with individuals and organizations help broaden our offerings.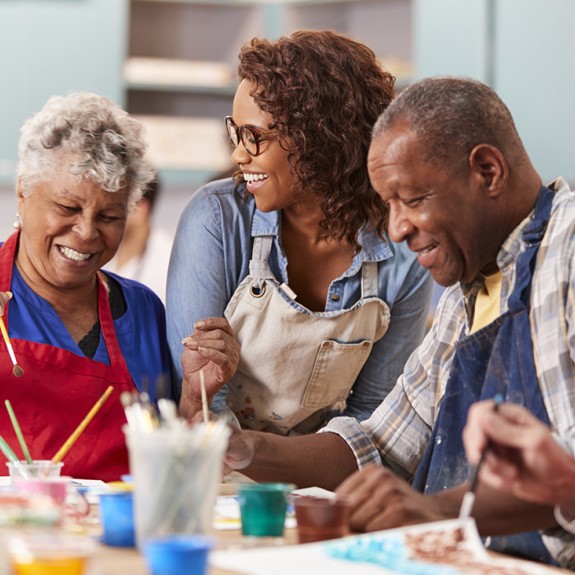 Program Delivery Partners
2Life partners with a variety of professionals — expressive therapists, art teachers, language instructors and others — to offer residents creative outlets and educational opportunities. As a Program Delivery Partner, you may work with speakers of English, Mandarin, Cantonese, or Russian. Perhaps you'll facilitate programs for those with memory loss or dementia. Or find joy in teaching senior adults who are eager to learn a new skill. Whatever your talents, skills or area of expertise, if you're interested in sharing it with residents of 2Life Communities, please contact us.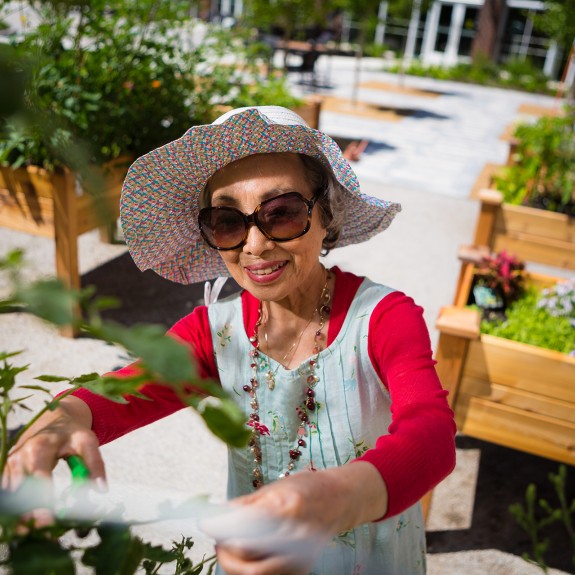 Program Development Partners
At 2Life, we're innovators and we're always ready to pilot new programs that will improve residents' quality of life, make service delivery more efficient and effective, or advance the conversation about aging well in America. Our Program Development Partners have helped us develop new ways to integrate housing and healthcare; help older adults enjoy the outdoors regardless of their mobility or level of fitness; and develop sustainable, energy-efficient buildings. If you share our passion and love working with older adults, please contact us.