2Life Communities Certified as a Service Enterprise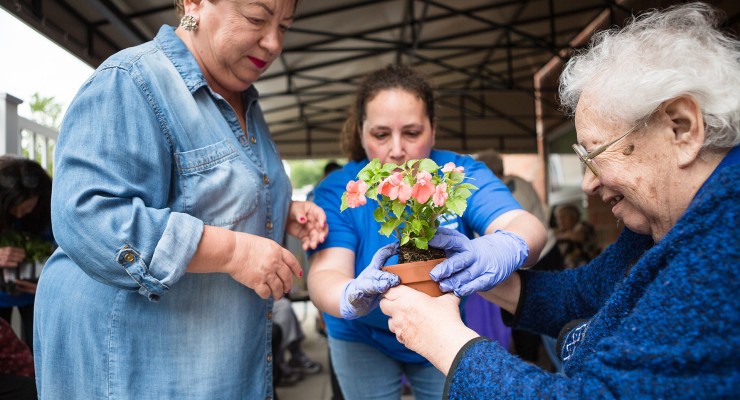 2Life Communities is pleased to announce that it has been certified by Points of Light, the world's largest organization dedicated to volunteer service, as a Service Enterprise! Achieving Service Enterprise certification is a prestigious accomplishment for an organization. In fact, organizations that certify join the top 11 percent of nonprofits nationwide in volunteer management and organizational performance. Certification signifies that organizations have the capability and management expertise to strategically use volunteers to improve the performance of their organization. 
The Service Enterprise mission is perfectly aligned with 2Life's mission. In the award letter Points of Light emphasized this connection: "[2Life's] beautiful vision statement, so prominently displayed on their website, which describes their goal of creating "a culture of volunteerism grounded in reciprocity" is clearly reflected in the comments of both Senior Leadership and the volunteers themselves, and it is clear in so many ways that 2Life Communities embodies the Service Enterprise standards of excellence."
2Life Communities completed an extensive assessment, over 20 hours of training and coaching, and an extensive internal planning and change process to better integrate volunteers into our human capital strategy. By achieving this level of excellence and certification, 2Life is now better equipped to leverage the time and talent of volunteers and better meet our mission.
"One of the most powerful parts of the Service Enterprise initiative was hearing from a 2Life volunteer who shared that his volunteer experience allowed him to contribute meaningfully to a community at a time when he was struggling amidst COVID," said Lizbeth Heyer, Vice President of 2Life. "It was clear his volunteer experience gave him as much meaning and purpose as he gave to 2Life residents. The value of building a foundation for a sustainable volunteer program often gets overlooked in its minutia, but we are confident that the progress we've made with the assistance of our Service Enterprise coaches from Massachusetts Service Alliance and the Points of Light Foundation will supercharge our volunteer efforts and expand our mission outcomes." 
Every volunteer comes to 2Life with valuable skills and by utilizing the tools developed through the Service Enterprise initiative, we have established processes to more effectively leverage our volunteers' expertise. Expanding our definition of a 2Life volunteer has allowed us to accurately document all the amazing work taking place with our residents. This journey has inspired us to design new and creative volunteer opportunities across campuses and within departments. Informed by Service Enterprise, in the future we will be launching a volunteer portal, which will be a one stop shop for 2Life volunteers to access resources, shifts, calendars and information about upcoming events and opportunities. The portal will be a way for our volunteers and staff to stay connected and organized.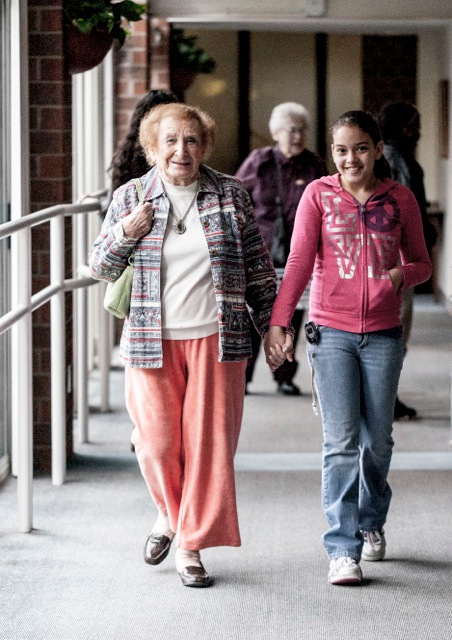 The Service Enterprise program is a national change management program that helps organizations gain a greater return on volunteer investment to better achieve their mission. For more information regarding volunteer opportunities please visit 2Life's Volunteer Menu and the volunteer page on our website. 
The Service Enterprise Initiative provided us with the space, time, resources and a community of peers to help us think deeply about volunteerism. The Service Enterprise initiative is an invaluable toolkit of pragmatic techniques that will allow us to continue to grow and reinvent our volunteer program. The initiative encouraged us to get creative with our volunteer opportunities, to expand our definition of a 2Life volunteer and to dig into the work of managing this essential group of people. Most importantly, it brought us closer to our volunteers. "I am grateful for the opportunity to honor 2Life's volunteers through this initiative," said Maggie Schneider, 2Life's Volunteer Program Manager. "I am certain that with these tools, 2Life will continue to grow our volunteerism." 
Through Service Enterprise we have:
Produced a Volunteer Vision Statement to anchor volunteers' service to the concept of reciprocity.
Expanded our outreach and established a system to better communicate volunteer opportunities with community organizations and groups. 
Deepened our relationships with community partners to extend programmatic impact.
Reinforced a volunteer management structure to ensure every volunteer receives the support required to be successful.
Created a robust onboarding and training process to prepare volunteers for their unique role.
Collected input from volunteers to make our programs better, more inclusive and effective.
Empowered volunteers to take on new leadership roles. 
Utilized volunteers in new departments and programs.