2Life Dining Services: Providing healthy food with love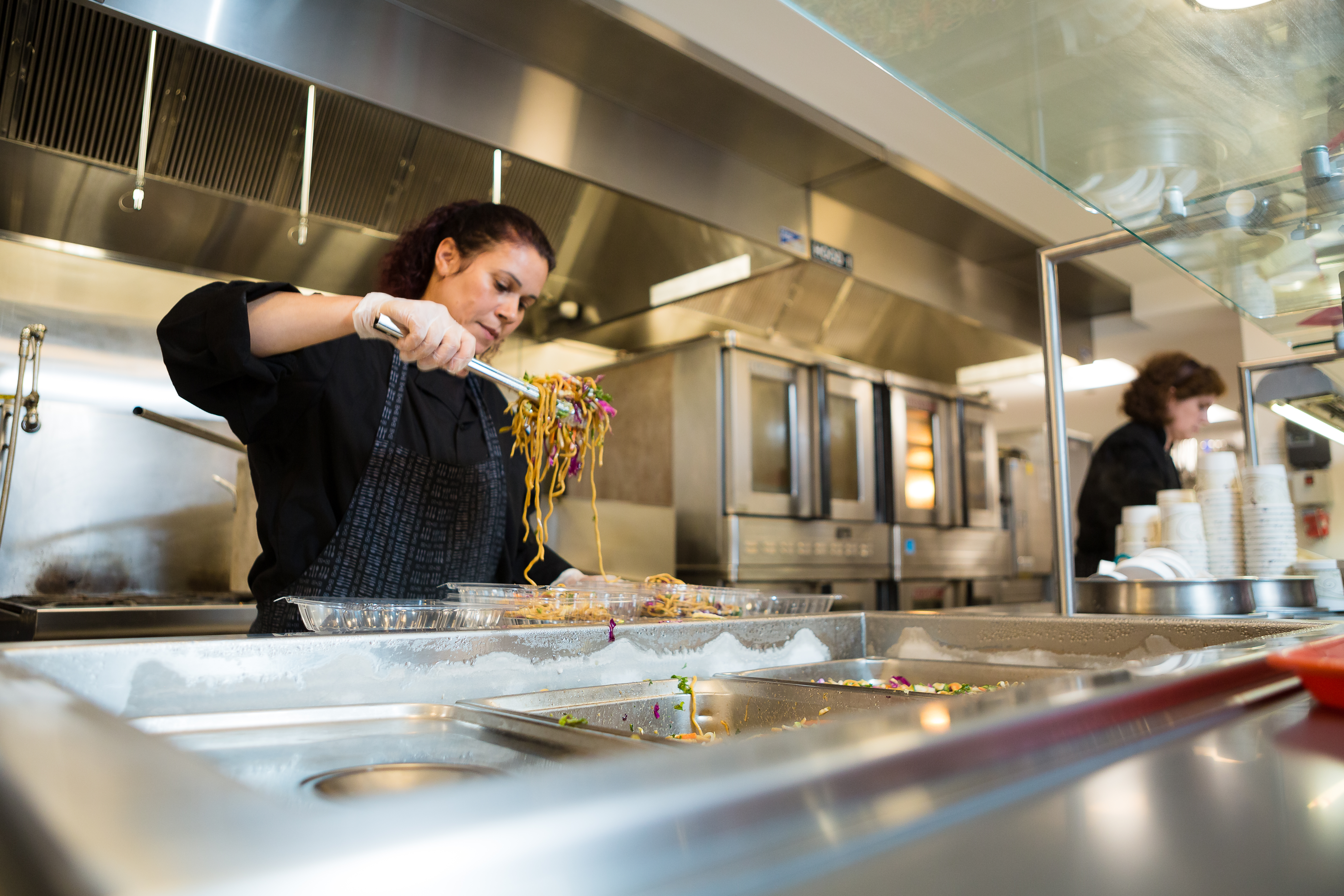 Finding innovative ways to combine food and social interaction is at the heart of 2Life's dining program. While all apartments have full kitchens and many residents prepare their own meals, 2Life's dining program is designed to make healthy, nutritious food accessible and affordable while creating social opportunities that bring people together.
2Life has daily meal programs at Golda Meir House and Shillman House, our two locations with on-site kitchens and communal dining rooms. Golda Meir House serves a full hot lunch five days a week, while Shillman House provides dinner six days a week, plus a Sunday brunch. Grab-and-go lunches are also available.
For campuses without on-site dining programs, 2Life's dining services team has a variety of ways to bring food to residents. "We have a twice-weekly pop-up café at Coleman House where we offer made-to-order sandwiches and baked goods," says Edgard Hunt, 2Life director of dining services. "We also provide food for events and parties at all 2Life communities, including Passover celebrations, the Independence Day barbecues hosted at our Brighton and Shirley Meadows campuses, and a Memorial Day summer kickoff at Brown Family House."
2Life dining services also provides daily lunches for participants in the Great Days for Seniors adult day program at our Brighton Campus that serves residents from multiple campuses. "It's based on the daily lunch menu at Golda, where it's prepared, and it arrives hot and fresh," Hunt explains. 
The dining services staff pays careful attention to the needs of residents — including the need for compassion. During the pandemic, the dining staff at Golda Meir House wrote personal notes to each resident and attached them to home-delivered meals to help residents feel less isolated. In another example, dining staff noticed that a resident with dementia was going through the food line multiple times, having forgotten that she already ate. They started giving her smaller portions so that she could return without overeating. In another case, the Shillman House dining staff makes sure to provide an alternative for a resident who doesn't like chocolate, but who does enjoy attending birthday parties. Examples of this type of resident centricity and awareness are many.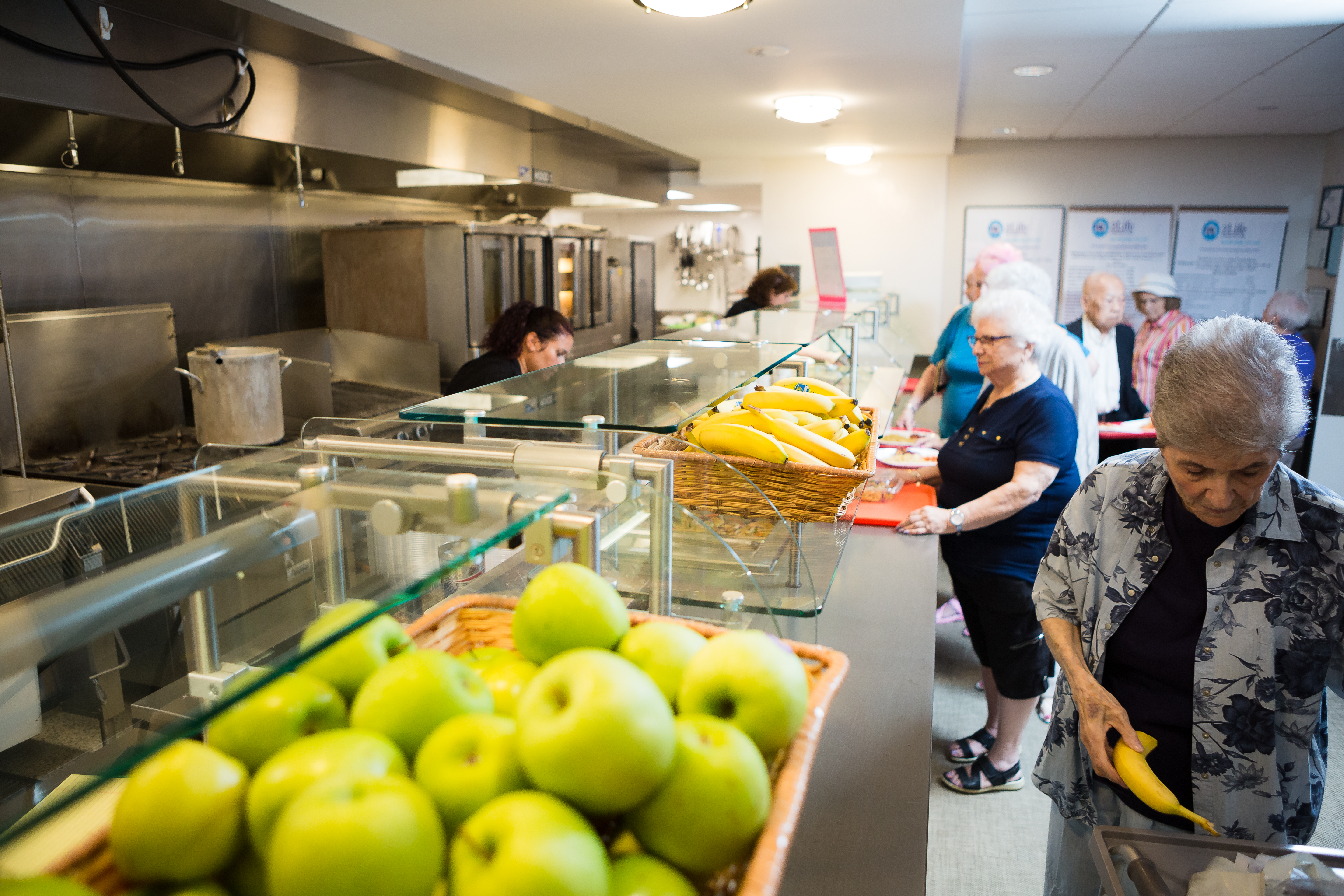 Some 2Life campuses also have on-site, third-party convenience stores that provide a variety of food items that are culturally appropriate for the campuses' resident populations.
Indeed, understanding the cultural dimension of food is central to 2Life's approach to dining services. For example, the kitchen at Golda Meir House is divided into two separate areas, allowing residents who are Kosher to
 participate in the meal program. "We have one kitchen where we use only Kosher products and there is no mixing of meat and dairy," Hunt explains, noting that dining services also strives to prepare foods that speak to the
 cultural traditions of other residents, including those of Asian and Russian backgrounds. For example, festive Cultural Nights at Shillman House offer opportunities to sample cuisine from around the world. "It's an opportunity for residents to learn about another culture, often with themed activities throughout the week," 2Life Executive Chef Scott Morris explains.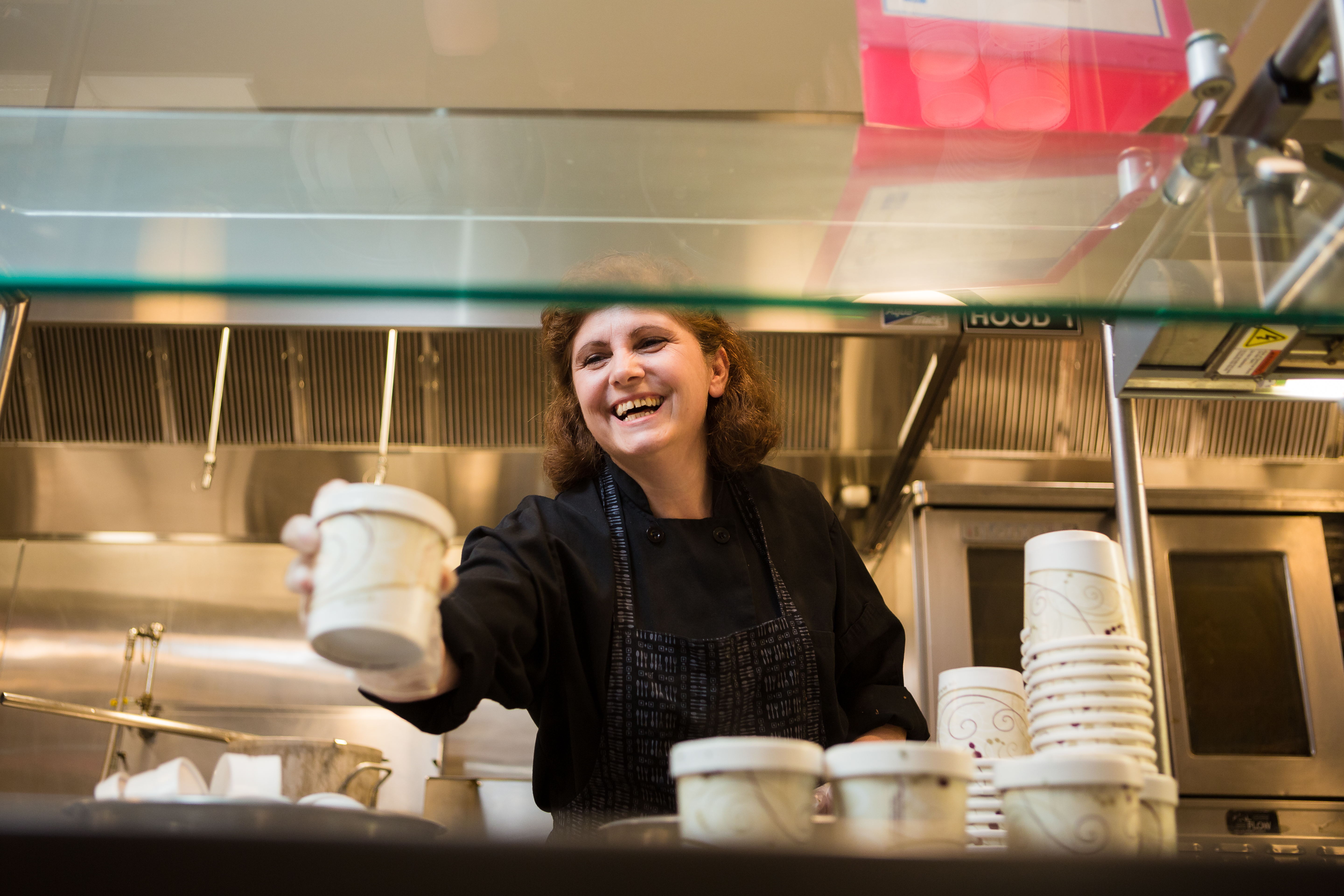 Looking ahead, Hunt and Morris have plans to further expand access to healthy, affordable food at all 2Life communities. "The future looks bright," Hunt says, noting that the completion of 2Life's new mid-market Opus campus will provide a third full-service kitchen. "This will enable us to use both the Golda and Opus kitchens for centralized meal production, expanding our ability to deliver even more food to all existing and planned 2Life campuses."
The dining strategy also includes plans to expand 2Life's innovative, food-centered gatherings, including cooking demonstrations, pop-up food events, new resident welcome events, and open houses. "The idea is to do more programs that encourage residents to interact," says Hunt. "Who doesn't want to gather when there's awesome food to enjoy?"
That recipe — good food, social interaction, and affordability — will continue to guide planning as 2Life dining services grow and evolve around residents' needs. As Hunt says, "It's about creating ways to build community around food."