2Life's Amy Schectman on the McKnight's Senior Living Newsmakers Podcast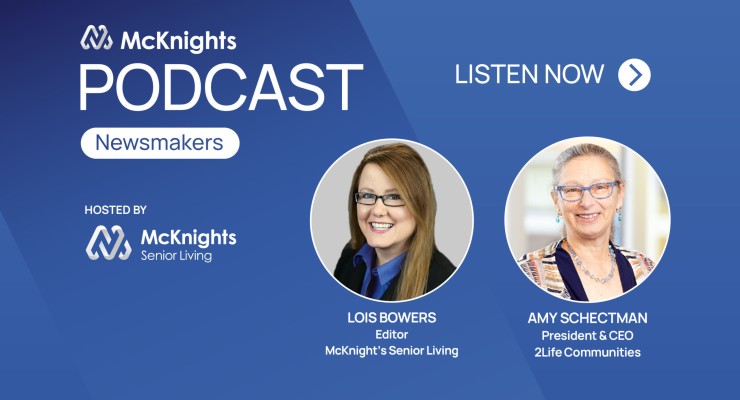 2Life Communities president & CEO Amy Schectman was recently honored as a McKnight's Woman of Distinction. During the event, McKnight's Senior Living Editor Lois Bowers sat with Schectman for the Newsmakers Podcast. The range of topics included the McKnight's Woman of Distinction award, 2Life's Opus, the power of volunteerism, the relationship between housing and healthcare, and the future of the industry.
Listen to the full podcast interview, A Model for the Middle Market.