Diversity, Benefits, and Volunteerism: SHN Highlights 2Life's Recruitment Success!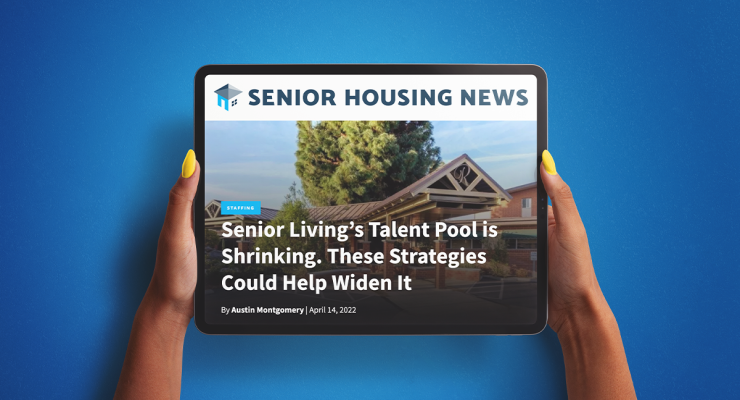 Senior Housing News featured 2Life Community's industry-leading recruitment efforts in an article on the shrinking talent pool in the senior living industry. Despite a 15-year low in the assisted-living resources, 2Life continues to attract and retain a diverse, talented workforce of all ages through a few key strategies.
Benefits
While non-profit organizations can't always offer the top-tier salaries of their private sector counterparts, a great benefits package certainly carries weight amongst those looking for purposeful and fulfilling work. SHN highlighted our sliding-scale health insurance premiums based on salary, our retirement benefit contributions, and our benefit management liaison to help employees navigate all the great perks we offer - allowing paychecks to go farther. Another great benefit highlight was our training institute for continuing education once employees are onboarded.
Diversity
2Life leveraged the power of affinity-based job networks such as LGBTQ+ and Veteran groups. Quoting our CEO Amy Schectman, "We widened our networks and really have done a great deal of outreach," Schectman said. "It illustrated that we were reaching a much broader network than one might expect and it's important to have that." Diversity within the workforce helps us cultivate a culture of unique lived experiences that allow us to take an informed and empathetic approach to our work with the older adults we serve from all walks of life.
Volunteerism
Perhaps best illustrated through our Opus project, 2Life Communities sees volunteerism in senior living as a means to keep its costs low as well as foster community engagement with residents.
To learn more about what other organizations are doing to attract new talent, check out the full article on Senior Housing News.