Elise Selinger has been named a 2021 Future Leader by Senior Housing News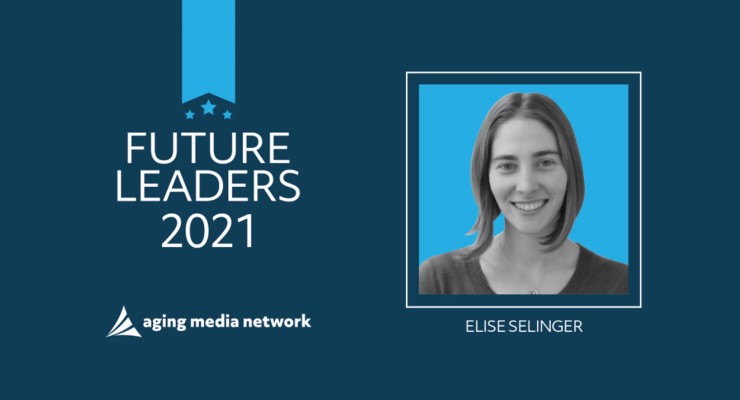 2life is incredibly excited to announce that Elise Selinger, our Real Estate Innovation Manager, was named a 2021 Future Leader by Senior Housing News. The Future Leaders Program recognizes professional excellence in the field of senior housing for thought leadership, advocacy, passion, and commitment to making a difference.
Elise began her career in affordable, low-income homeownership in New York City before earning a Masters of Urban Planning degree at Massachusetts Institute of Technology. She went on to work for MIT's AgeLab as a researcher and educator while simultaneously interning for us at 2Life Communities, where she has been a valued leader and coworker ever since.
When asked about the biggest lesson she's learned in her career, she had two:
"The first would be that it's important to be part of a mission-driven team. That's what we have at 2Life Communities. We identify what the consumer needs for their whole life — purpose and connection, abating loneliness, homecare — so we're not just trying to solve a business line that creates profit. We're really trying to create models that address the whole health and whole wellness needs of the seniors that work with us.
The second lesson really relates to the work I'm doing now with our Opus middle-income initiative. Historically in senior housing, it feels like the model has been very top-down — and the baby boomers are going to change that. They are starting to tell us what their expectations are, what they're looking for, how the existing models don't work for them, and what needs to change. So, I think staying in touch with the market in a robust and tactical way has been key."
To read more about Elise's vision for the future of senior housing, check out her award announcement and interview on the Senior Housing News site here.