Opus Newton: Building community first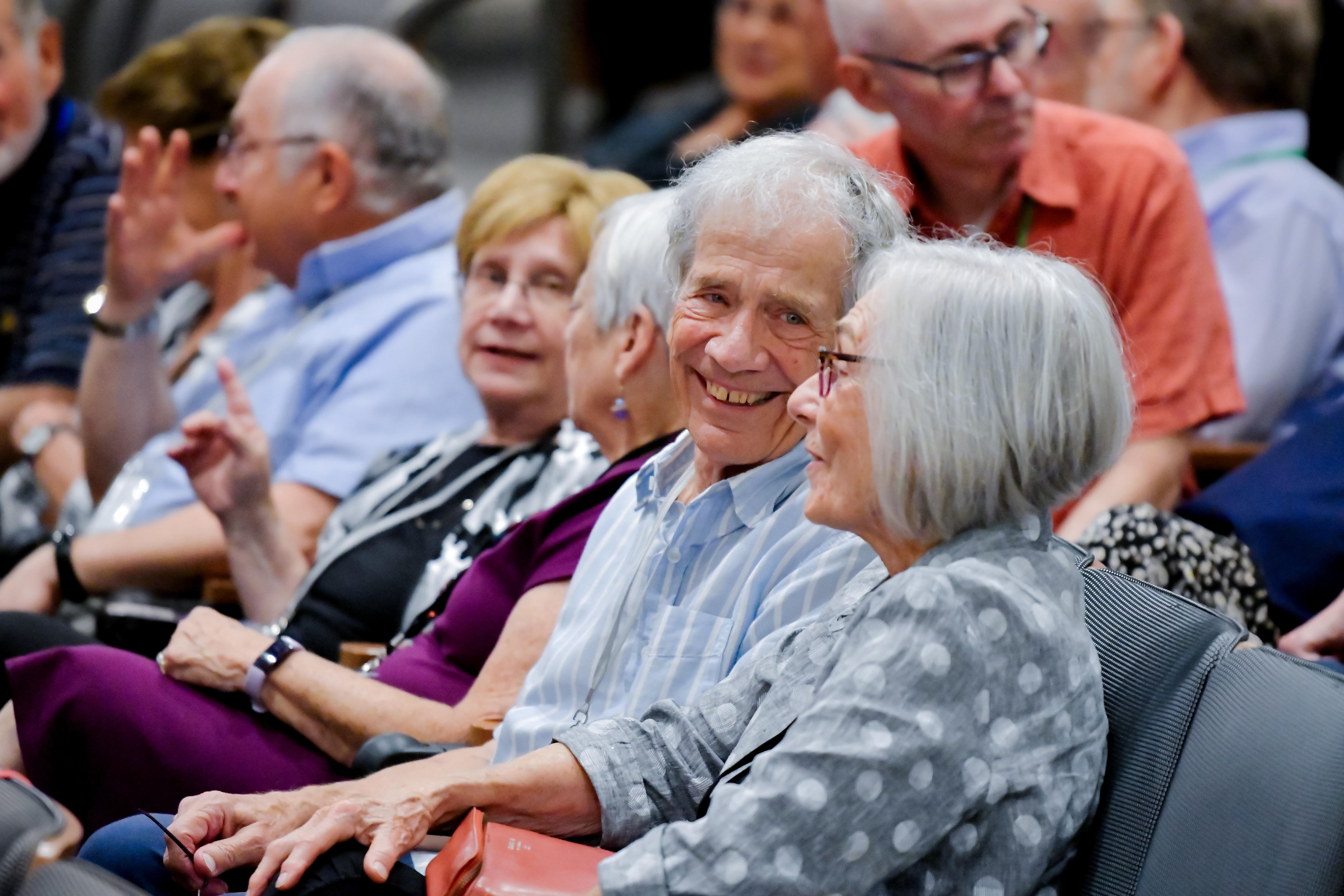 There is a vibrant community forming around the 2Life Opus campus in Newton — and the groundbreaking hasn't even taken place. As reservation deposits have continued to flow in, prospective Opus residents are already connecting with each other as they realize their common bond: a deep desire to be part of a community.
pus is focused not just on providing a quality living alternative for middle-income individuals 62+, but also on creating a true community of engaged and supportive neighbors. That process has already begun, as depositors have started connecting with each other.
"We've met some really nice people," says Roberta Taylor, who, along with her husband, Bruce, attended some of the Opus get-together events. "We met one couple with whom we're planning to get together, and we communicate by email."
Roberta says the sense of community forming around Opus is one of its most attractive aspects. "I'm looking forward to being with like-minded people from all walks of life."
Linda Helfet, another Opus depositor, agrees. "When we heard about Opus, what we liked about it was not just that we could afford it but the value system as well. People caring about each other, working with each other, and supporting each other. We realized here is an opportunity to actually make a community."
Linda became an active advocate for Opus, spreading the word and encouraging others to jump on board. "We have a community of friends and acquaintances who we feel are compatible with the Opus concept," Linda says, noting she and her husband, Bill Hilliker, have participated in dinners to bring people together, inviting others to join.
"Being part of a community where you are making new friends and where there are people who can support you and who you can support is very comforting. I think Opus is attracting people who want to learn from each other and make the world better. - Linda Helfet
Many future residents are particularly attracted to the volunteering component, where each resident will devote time to create inspiring activities, assist others and to support Opus operations, such as working at the reception desk, driving a neighbor to an appointment or organizing a lecture series on relevant topics.
"I think the volunteering requirement is absolutely inspired," said depositor Liz Diamond. "It's one of the things I love about the Opus concept, because I believe that volunteering creates community. It brings out the best in people."
Margie Beal and Sue Andrews agree. "We didn't want to be in an environment where we were being served, where we were being 'taken care of' or 'professional customers.' We wanted something that would allow us to serve."
There will be multiple ways for future Opus residents to engage during the construction phase. A special online portal exclusively for depositors will offer a convenient way to network with other future Opus residents, access updates and progress reports, and sign up for planned events. Those events will include a series of seminars on a range of topics important to Opus depositors, such as tips on planning for the sale of their home, choosing what to bring to Opus, downsizing, and options for donating items to people who need them. Upcoming surveys and focus groups will provide another avenue for depositors to take an active role in helping shape the programs and personality of Opus.
Sharon Adams Brooks, who has been part of the team leading Opus for seven years, says the response to Opus has been nothing short of amazing. "I've been in this field for decades, and never before have I seen people coming in the door stating, 'I want to live in community' as their primary reason for a move. They want to have a purpose and to have genuine connections with other people. That's what Opus is all about."