BUILDING SUPPORTIVE COMMUNITIES THAT BRING LIFE TO EVERYDAY LIVING
We don't just build places to live; we build communities.
At 2Life, we're firm believers in the value and power of community. Mountains of research have shown that isolation and loneliness negatively impact both physical and mental health. Yet, for the vast majority of senior adults in the Boston area, living in an active, supportive community is beyond their financial reach. We're on a mission to change that.
We're not just building places to live. We're creating lively, vibrant communities where senior adults' lives are enriched by friends and engaging programs that bring a sense of joy and purpose to life. We're creating communities that are multicultural and inclusive. And we're inviting members of our surrounding areas to share in and add to the rich culture of our communities.


Creating opportunities for connection
Encouraging social interaction and friendship within our communities begins with offering a variety of opportunities. Our communities are designed to encourage spontaneous social interaction with community spaces and multipurpose rooms, libraries, outdoor seating areas and plenty of spaces for quiet conversation. In addition, all 2Life communities have an activities director who plans and coordinates a calendar of lifelong learning, social and cultural programs tailored to residents' interests. Here's just a sampling of what you'll find happening on any given day:
Lectures by renowned scholars
Computer classes
ESL classes
Art classes
Movie nights
Live concerts
Summer carnival
Disco night
Book groups in many languages
Cooking demonstrations
Friendly competitions such as ping-pong and billiards
Cultural and religious holiday celebrations such as the Chinese Moon Festival, Passover and International Women's Day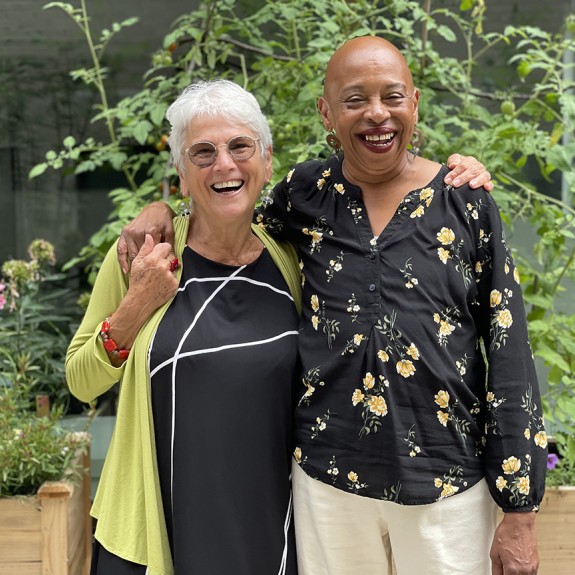 Multicultural. Multilingual.
2Life communities are enriched by their diverse populations. Residents come from thirty different countries and speak almost as many languages. We work to ensure that everyone feels heard and understood, regardless of their native language. Many of our staff members and resident service coordinators are multilingual and we provide interpretation services for a wide range of events. We also produce communications in the predominant languages spoken on our campuses: English, Russian, Mandarin and Cantonese.
Residents at our communities also delight in sharing one another's traditions and holidays. For example, we host Passover Seders, celebrate the Chinese New Year, and observe Russia's Victory Day. Each celebration draws a diverse audience as residents appreciate the opportunity to learn about their neighbors' cultures and build important social and cultural bridges.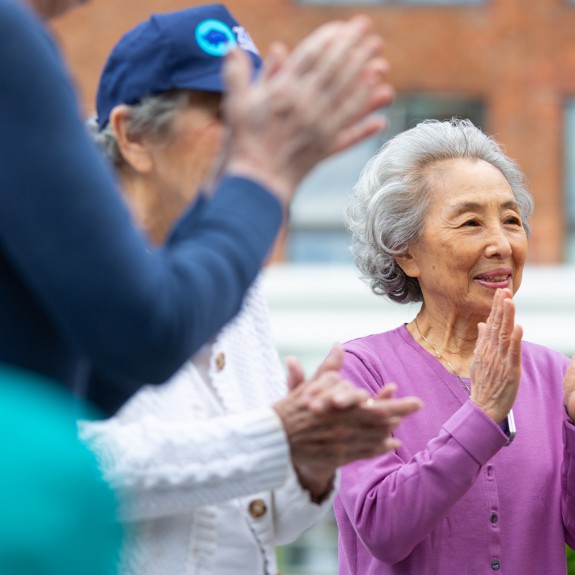 Village Centers: Inviting our neighbors in.
Our campuses are hubs of activity and opportunity, and we believe resident life is enhanced by sharing our communities with people from the surrounding area. We welcome neighbors into our communities to share in special events, learn and socialize with residents. Our guests enjoy the opportunity to learn from residents' vast wealth of knowledge and life experiences. And residents learn from the new people they meet, who also share their knowledge, passions and experience.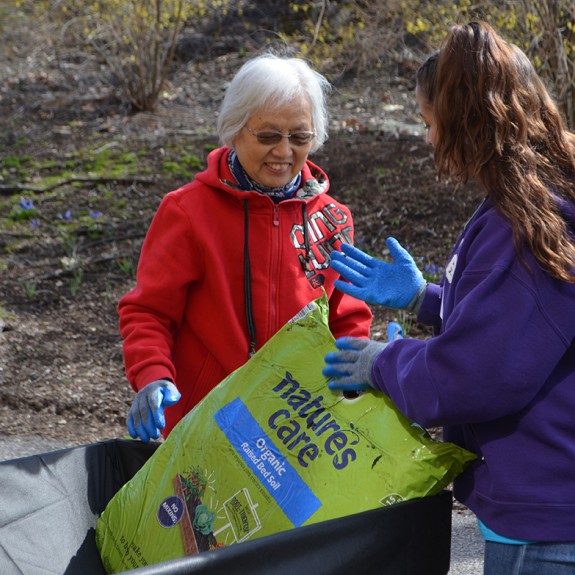 Bringing generations together.
2Life's award-winning Generations Together program creates opportunities for diverse, multigenerational groups to learn from one another, build friendships and break down stereotypes. In our communities, you may find students who are studying Russian in college participating in enlightening conversations over tea with Russian-speaking residents. You might see elementary school students and 2Life residents learning together about the Jewish value of loving kindness (chesed) across all religions. Or, you may hear residents who are war veterans from many countries sharing their experiences with local high school history classes. These rich interactions are transformative for everyone.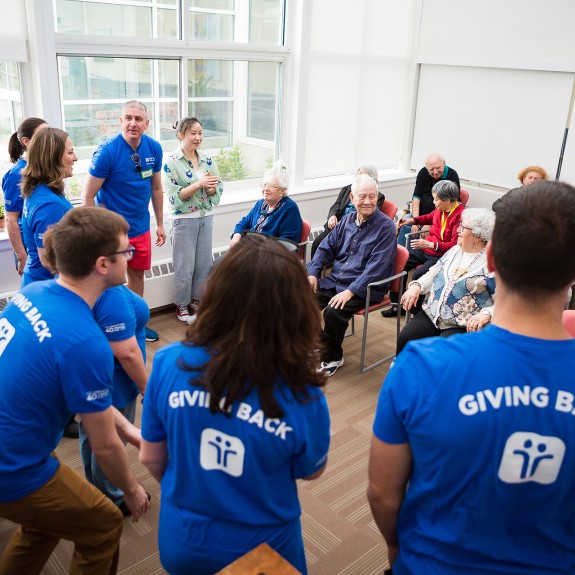 Volunteerism: Giving back.
Many of the community-building programs we've described would not be possible without the more than 1,000 volunteers who give of their time, talents and experience to 2Life residents. Residents themselves also volunteer in our communities, serving as greeters at our front desks, teaching classes in their areas of expertise, organizing our campus libraries, and more. If you'd like to learn how you can join in the vibrant life of our communities by sharing your own skills and time, please visit our Volunteer page.