GIVE TO 2LIFE AND CREATE INNOVATIVE, SUPPORTIVE COMMUNITIES FOR OLDER ADULTS
Your gift to 2Life will change the aging paradigm.
When you make a gift to support the mission of 2Life Communities, you join a movement that's changing the experience of aging for Boston-area seniors. You're sending a message that the oldest members of our community matter and that you value their wisdom, their experience and what they have to share. And, you're helping to create vibrant, supportive communities where older adults can thrive.
Whether you choose to donate to support our programs and services, a tribute gift in memory or in honor of a loved one, or you'd like to create a lasting legacy, your generosity will further our mission to provide older adults with connection, purpose and joy. Thank you for supporting the generations who've given us so much.

Making a tribute gift in honor or in memory of someone special is a wonderful way to express how much you care while supporting 2Life. Your generosity creates dynamic communities where life is enriched with programs and services that empower older adults to live engaged, connected lives of purpose and joy.
Tribute gifts are wonderful options for birthday or holiday gifts, for bar and bat mitzvahs, weddings, anniversaries, and other special occasions. Memorial gifts are given to remember a loved one in lieu of sending flowers.
When making a tribute gift, please include the following information:
Your name, address and phone number
Name of person and whether the gift is "in honor of" or "in memory of"
Name and address of person to be notified of your gift
Information for Obituaries
We are deeply grateful to those individuals who choose to direct donations to 2Life Communities upon their own passing or to honor the life of a loved one. If you would like to direct family and friends to make gifts to 2Life Communities in lieu of flowers, please notify us by calling 617-912-8468, so we can properly recognize and thank those who give.
Following is suggested wording for the obituary or other announcement:
In lieu of flowers, charitable gifts may be made to 2Life Communities, 30 Wallingford Road, Brighton, MA 02135 or online at 2LifeCommunities.org.
Campus Naming Opportunities
By naming a building, suite, or program, you can create a lasting reminder of your commitment to creating a better standard of living for older adults and know that your generosity will benefit generations to come. A named gift to 2Life Communities is also a prominent way to demonstrate your family's or your company's support of 2Life's mission. These gift opportunities may be paid over a period of years, or through a charitable trust, bequest or other estate plan.
Each 2Life Communities campus offers a range of naming opportunities. To learn more, contact our Fund Development team at 617-912-8468.

Foundation and Corporate Giving
Foundations and corporations of all sizes and types generously support us in providing top quality affordable housing, services, and programs that make a real difference in the lives of our residents. To learn more about how you can support 2Life through grant funding, financial contributions, partnerships, sharing your expertise, or contributing in other ways, please email our Fund Development team or call Marian Milbauer at 617-912-8484.
Meet 2Life Communities' Fund Development Team.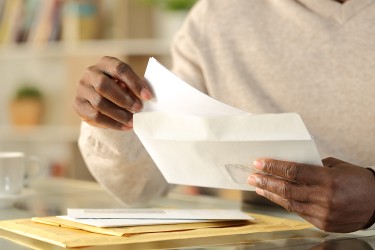 A check or money order made payable to 2Life Communities may be mailed to:
2Life Communities
Attn: Fund Development
30 Wallingford Road
Brighton, MA 02135
Contact our Fund Development Team
If you have any questions about giving to 2Life or how to structure a giving program that meets your goals, please contact Katherine Bandrowski at 617-912-8468 or use our contact form.