Golda Meir House Expansion lottery now open!
Applications
will be accepted through September 30, 2022, at 5 p.m. EDT.
INDEPENDENT SENIOR LIVING APARTMENTS FOR AGES 62 AND UP | NEWTON, MA
Empowered by independence. Surrounded by friends. Welcome to Golda Meir House.
Comfort. Camaraderie. Support. Joy. These are the hallmarks of home. And from the moment you step into Golda Meir House, that's exactly what you'll feel — the warmth of home. You'll sense the vitality and joy that fills our senior adult community. You'll see the diversity and appreciate the way cultures are revered and celebrated. You'll notice the familial ease between residents and staff with authentic connections built on respect, understanding and true care. And whether you choose a market rate apartment or participate in subsidized housing or tax credit program, you'll be valued as an indispensable part of our family of friends. Life here means you enjoy the best of independent living with the safety net of community—opening the door to friendship, new experiences, and days filled with pleasure and purpose.
Located in Newton's beautiful Auburndale neighborhood, Golda Meir House is just seven miles from downtown Boston and only a short walk to the Woodland T (MBTA) station, offering easy access to shopping, dining and other conveniences.

Imagine your vibrant lifestyle.
Golda Meir House is a hub of camaraderie, diversity and independence, with residents bonded in friendship and united in helping each other lead purposeful, joyful lives. As a resident, you'll enjoy the privacy of your own apartment home yet, just outside your door, there are countless opportunities to spend time with friends, enjoy meals together, get involved in activities, and expand your knowledge in exciting new ways. And with affordable residency choices available like market-rate rentals, subsidized housing, and tax-credit programs, you can feel confident that Golda Meir House can remain your home even if your financial situation changes. Watch this video now for a glimpse into our welcoming lifestyle.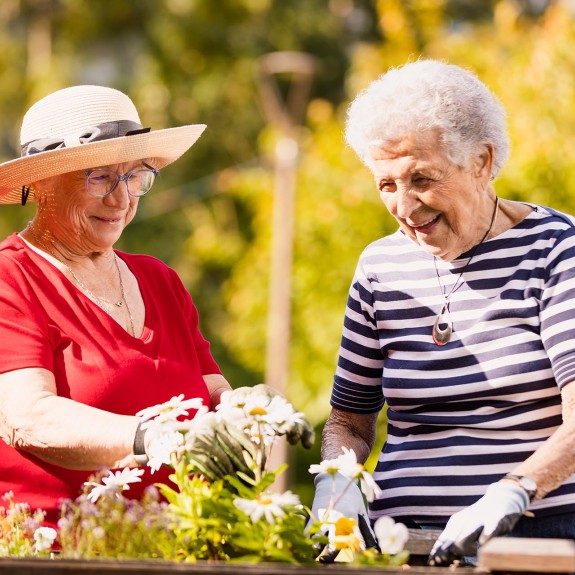 Already great is getting even better.
Announcing the Golda Meir House Expansion! After an impressive renovation just two years ago, Golda Meir House embarked on a major expansion that's adding 68 brand-new apartment homes to the property, including 57 one-bedroom designs and 11 two-bedroom plans. Once the expansion opens in February 2023, Golda Meir House will offer a total of 267 apartment homes on its campus, plus enhanced garden and outdoor spaces; a reconfigured parking lot with 29 additional spaces; and a new ADA-accessible entrance that will connect the upper parking lot to the original Golda Meir building.
The Golda Meir House Affordable Senior Housing lottery closed on 9/30. However, new applications received are still accepted for addition to the waitlist Download an information sheet and an affordable housing application below. Email for information about market-rate apartments.
Download Expansion Application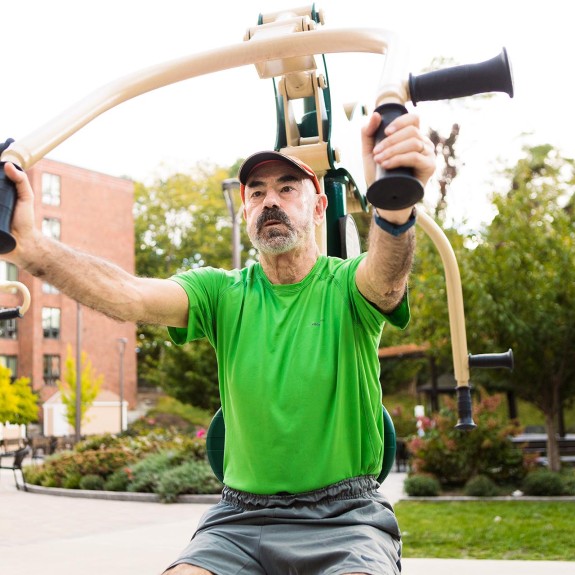 Independence with a safety net.
Golda Meir House is designed for senior adults, ages 62 and better, who want the freedom to live independently with the safety net of a supportive community. On-site management and an emergency response system means help is always nearby. And if you require in-home assistance, we have a designated care coordinator ready to facilitate arrangements.
We're also an income-inclusive community, meaning even if your financial situation changes, there are tax credit and affordable housing programs that can help ensure your ability to continue living at Golda Meir House.
Get to know our welcoming community.